Be A Hero takes on the impossible fights. Big money. Special interests. Powerful politicians. We've taken them all on – and won.
About Ady
Ady Barkan is dying. With the time he has left, he's fighting for a more just world.
Four months after the birth of his son Carl, Ady Barkan was diagnosed with ALS. Confronting his own mortality, Ady decided to spend his remaining time fighting for Medicare for All and lifting up stories of incredible heroism in the face of injustice.
Our Work
Be A Hero uses innovative fundraising, organizing, and ads to create powerful change.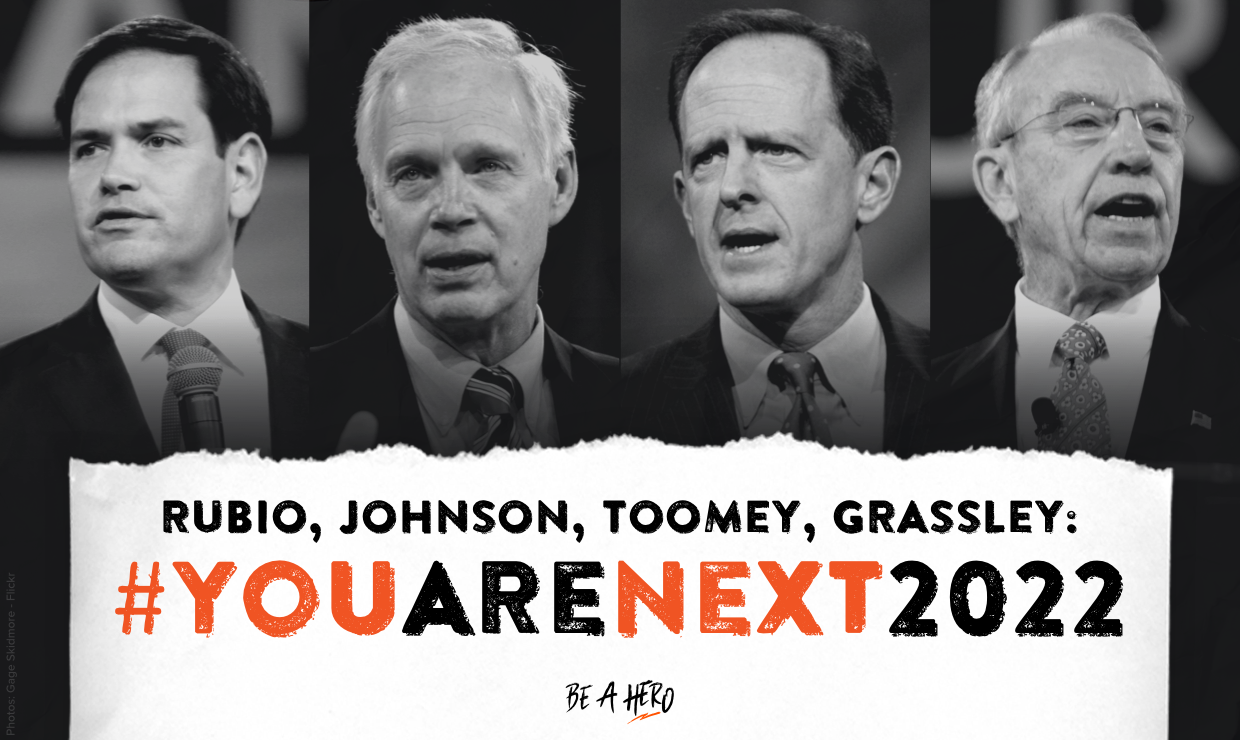 Elect New Senate Heroes
Be a Hero is leading the fight to replace the Senate's most dangerous voices, taking on Kelly Loeffler, David Perdue, and 2022's most vulnerable GOP senators.
#ProtectNurses
When COVID-19 occurred, Be a Hero shifted gears to focus on telling the stories of nurses on the frontlines — raising awareness for our nurses' need for PPE.
Masks for America
Be A Hero partnered with grassroots activists from Masks for America to help them raise money to get N95 masks delivered to Hospitals in need. We've now delivered over 160,000 masks.
The Movement Fights On
Be A Hero is working to finish the fight in Maine and take our people-powered justice model to new battlegrounds. Together, we will end the careers of Susan Collins, Mitch McConnell, and any other Republican officeholder who betrays the American people. Join our fight today.