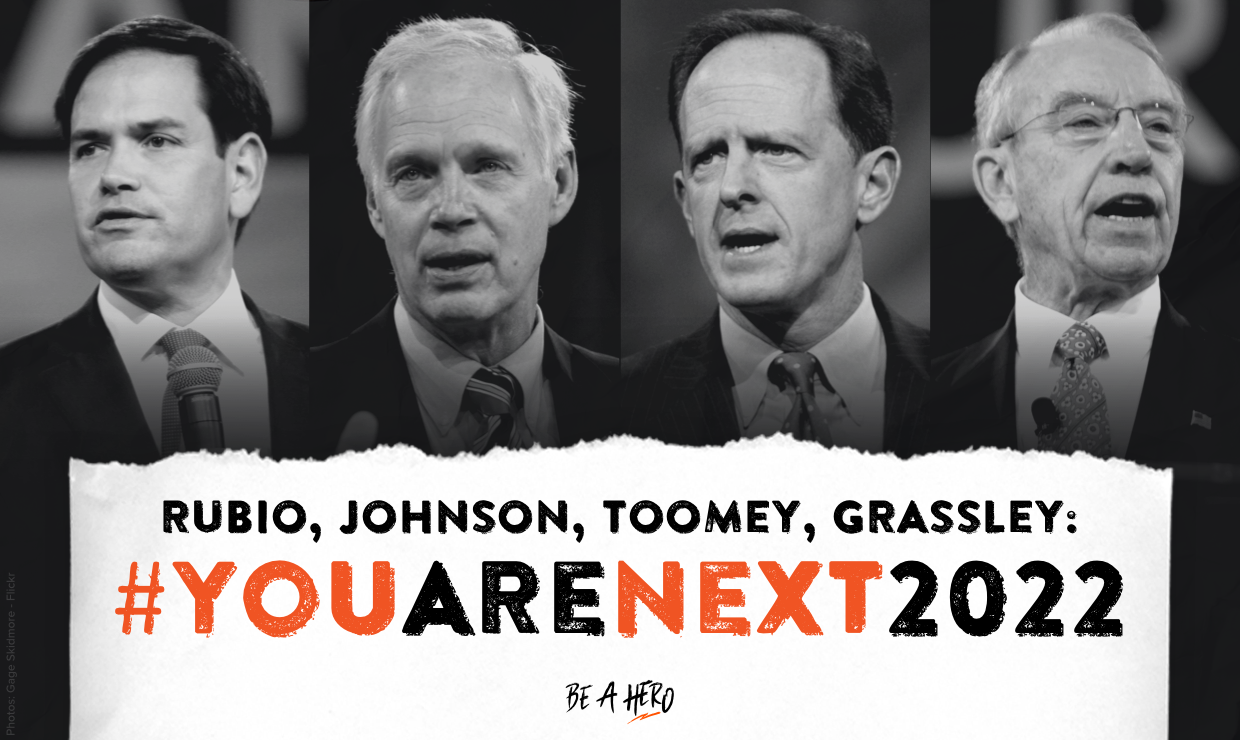 Elect New Senate Heroes
Be a Hero is leading the fight to replace the Senate's most dangerous voices, taking on Kelly Loeffler, David Perdue, and 2022's most vulnerable GOP senators.
#ProtectNurses
When COVID-19 occurred, Be a Hero shifted gears to focus on telling the stories of nurses on the frontlines — raising awareness for our nurses' need for PPE.
Masks for America
Be A Hero partnered with grassroots activists from Masks for America to help them raise money to get N95 masks delivered to Hospitals in need. We've now delivered over 160,000 masks.
Summer of Heroes
Despite Ady's disability and alarming speed at which he was becoming paralyzed, Ady took to the road to share his story in the summer of 2018 - traveling 22 states in 40 days and confronting over 15 Members of Congress.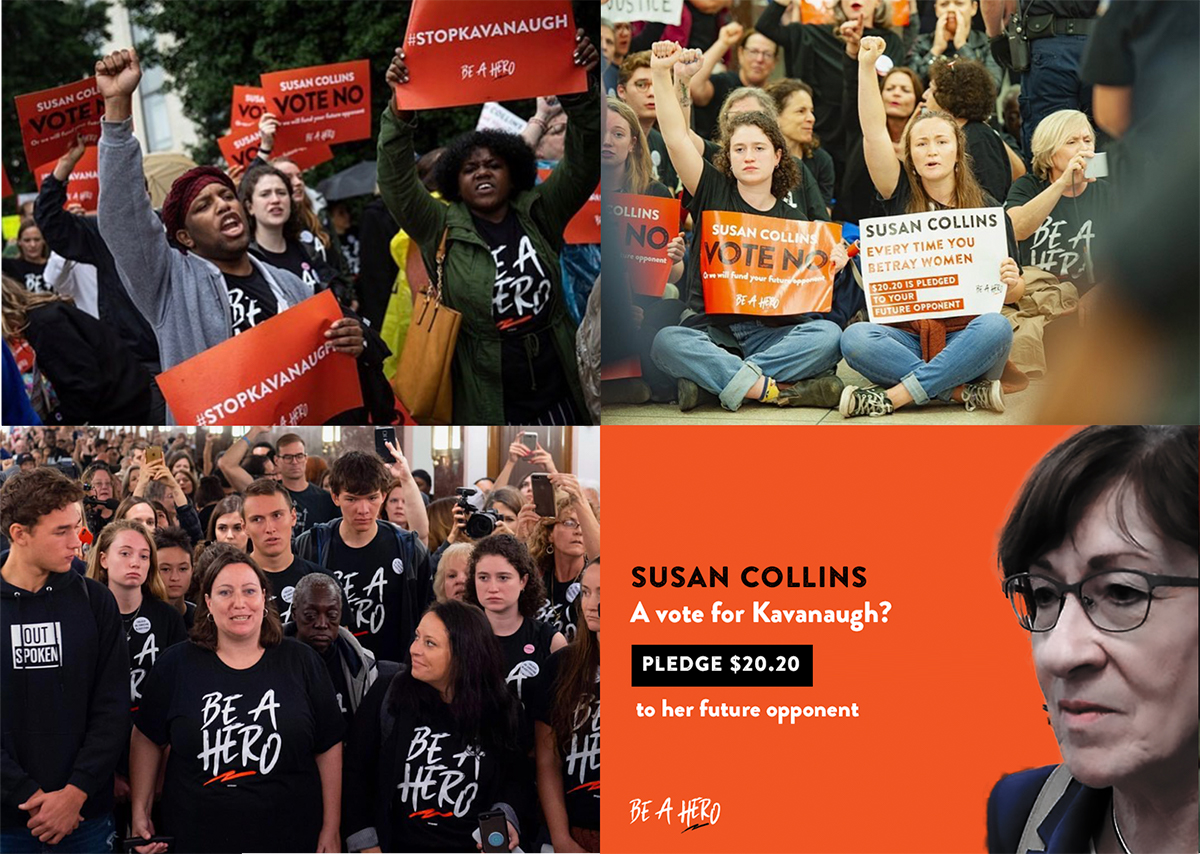 Kavanaugh fight
Working with activists in Maine and D.C., Be a Hero launched a crowdfunding campaign challenging Collins to be a hero and vote "no" on Kavanaugh — or we'd fund her future opponent. Through heroic activism and people-powered, small-dollar donations, Be A Hero raised $4.1 million for the Democratic nominee to defeat Collins in 2020.
Healthcare Stories
Ady and the Be a Hero team turned the stories heard during the Summer of Heroes tour into a series of powerful healthcare ads — helping elected progressives across the country and winning back the House.
Uncovered: Health Care Conversations with Ady Barkan
Be A Hero launched the "Uncovered: Health Care Conversations" with a series of deeply personal interviews with the major Democratic presidential candidates. The interviews were conducted by Ady, using only his eye-gaze technology.